From Decoration to Duty:
Enter the Motion Picture
Pointed. Pleasant. Sophisticated, yet always easy to understand. Fun and fresh.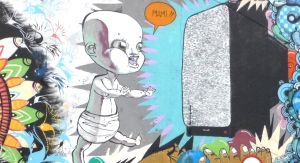 Attributes typically found in BrainHive videos. Today, video marketing does deserve priority status: Mobile Internet usage, lack of time and video-using competition creeping up have made the former "decoration" evolve into a crucial communication factor. Those that use the Internet daily as well as those who don't welcomingly take in online video to inform themselves about products and possibilities, dipping into a whole cosmos of movement and emotion.
BrainHive doth deliver:
Complete production of imaginative corporate videos (or just sequences), as well as short video screencast presentations or real-life interviews. Either in a professional studio environment or any other setting you please
Professional audio (music / voice over) and exciting insertion sequences (intro, outro, with or without animations and clickable video panels)
Videos not only in the German language, but if necessary, also in English or in Spanish
Video SEO: We ensure that your video will be found, clicked and develop its SEO positioning creating texts and thumbnails and by coupling social media or e-mail virality-boosting efforts
Transport emotions, knowledge, impressions… and your profit, namely towards the moon. With BrainHive web video support.
Come to us and let us advise you! We will realize your goals.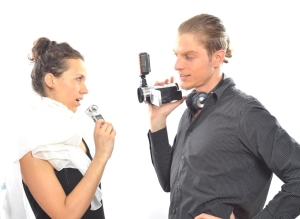 The following are examples of videos that we have created for our various clients:
Client Nagl Papierverarbeitung: Product presentation UHOLD

Client DOCUBYTE: Online Archive Screencast

Client DOCUBYTE: Scanning Service

Client Smart & Green: Product presentation