Fly It Like Obama
Drone Technology for Your Advertising Success
With us, your image or product videos can also be mixed up with professional aerial videos and photography.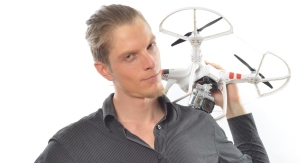 Shocking: Drone + pilot + rest of tech needed normally cost even WITHOUT cutting, editing and video stabilization, no less than 2,000 Euros or more a day. We have always considered these prices to be ridiculous in a not-so-fun way!
Our drone model flies much cheaper than the usual $6-10,000 US Hexa-and Octocopter. Our agile Phantom Quadrocopter carries a light 3 GoPro HD Action Cam. But that is enough thanks to our studio capacities for over 80% of all of your promotional needs for perfect drone videos. Additional benefit: With our ultralight, compact drone we get anywhere- In, out & around. Trust us to fulfill daring maneuvers, execute a hot pursuit or fly above bodies of water.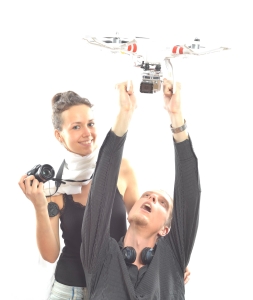 Set up yer Oxygen tents:
Breathtaking air quality videos of your business location, your real estate property , Sport-/Partyevent or other environment with our chic Phantom quadcopter
Excellent recording quality and subsequent stabilization and video enhancement methods guarantee that you will hardly notice a difference to the Croesus-class drones
Check out our reference videos and let us create your dream aerial video!
BrainHive Showpiece in Uruguay
BrainHive Showpiece Cordoba, Argentina
Client Nagl Papierverarbeitung: Image Clip

BrainHive Image Film