Given that most websites are estimated to have an uplift potential of 50% when it comes to traffic, conversion and lead retention, there is big money to be made with some savvy optimization. Most people stop at basic search engine optimization. At BrainHive, we enjoy taking things further than that.
If your website has confusing elements, bad navigation, strange color choices or typefaces, we can help. If your customers have to search for the offer, take too long to consider reasons for and against the decision to purchase and then are confronted with hurdles to checkout and payment, you are losing money. Apart from the fact that Google can see engagement metrics and will, together with possible crawling errors found by their spider bots, lower your ranking.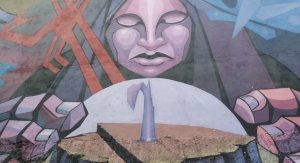 Welcome to the third decade of the internet age. Slowly we are getting older, and it's now time to become a little more serious. Show your website's maturity, a sober functionality combined with style and charisma, clear words to people and search engines and the promise to work hard for customer satisfaction.
Leave your website childhood behind you. With our optimization and mentoring you will prosper as never before:
Advice for the design of new websites or analyzing and optimizing your existing website
SEO Onpage and Offpage (backlinks)
Conversion optimization (more buyers vs. visitors)
Keyword research, analysis and execution of SEO strategies for onpage and offpage content pieces
Integration of social media and email marketing into your website as a form of lead retention optimization
Creation of hidden landing pages and landing page split testing with linkage to Google Analytics
Coaching and recommended reading, so you can go ahead alone
*=Our evaluation is primarily carried out using Google Analytics and SEOmoz. Have you not used Google Analytics before, we can help with setting it up.
May we inspire you? We offer a comprehensive SEO-Analysis for tip money via our pro-tool SEOmoz, by which you can check if you need SEO work done. Likewise, we can do a quick conversion optimization analysis. Please approach us anytime.
More from BrainHive: